Overcoming Triathlon Fears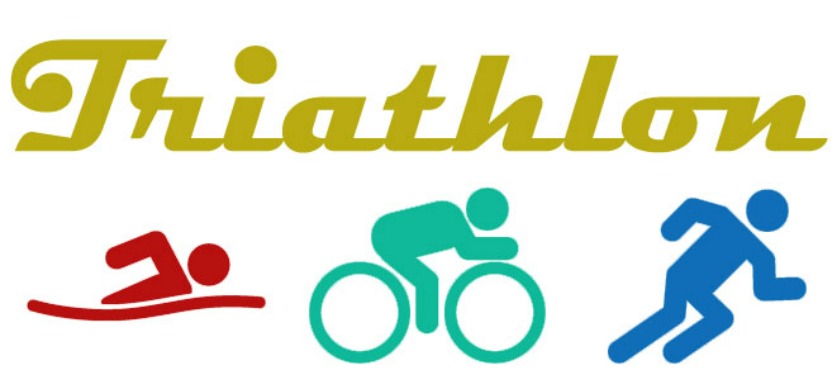 Recently, the idea of training for a triathlon has really peaked my interest.
I love to run, but running all the time can be really hard on your body. For that reason, I mix up my workouts by adding in other activities like spin, boot camp, and strength training.
And while I love the variety of different fitness classes, none of those activities work towards a goal like running a race.
So, with my first marathon over, and my next one not until December, I was looking for a workout plan that had variety and had a clear goal to work towards.
With that in mind, a later summer/early fall triathlon seems like the perfect fit.
But I have to be honest- as much as a triathlon really excites me, it also scares the heck out of me.
First, the idea of the swim makes me REALLY nervous.
Over the past week I've gotten into the lap pool twice at our community rec center. Both times, I did laps for about thirty minutes.
Let's put it this way, I'm no Michael Phelps.
My swim cap came off countless times. My goggles fogged up or filled with water. My foot cramped. I lost count of laps. Basically I was a hot mess.
At the same time, the other swimmers in the pool seemed to have glided across the water. I created a story in my head that they all wondered what the heck was going on with the lame girl in lane one.
In reality, I'm sure they could care less. But you know how it is when you feel self-conscious. You feel like the whole world is watching.
Then there is the bike.
I got my first road bike a few weeks ago. I bought it used- in fact its more than 10 years old, but I love it and it rides really well.
The only problem (well there are actually a few):
I have no clue how shift properly.
I haven't figured out how to fix a flat when one inevitably occurs.
I'm more than a little scared to go fast.
Other than that, I'm totally cool.
So needless to say, I have a few things to work on before my first race!
And while I only started my training program a week ago, I've thought about quitting a million times.
I'm scared to fail, look dumb, and hurt myself.
I'm worried this whole adventure will be one big waste of money.
And part of me wonders why I can't just run a few miles a few times a week and stop pushing the envelope???
But then I remember I had all those same fears before I signed up for my first 10k in November 2011. And despite those fears, I did it and I fell in love with running races.
I never would have run a marathon if I hadn't had the courage to sign up for a 10k.
So, I've registered for the Folsom Triathlon on August 6th. For this triathlon, there are two kinds- Sprint and Olympic. I opted for the Olympic, which is longer.
The race entails a 0.93-mile swim in a lake, a 24.9-mile bike ride, and a 6.2-mile run.
I'm scared, but I think that's actually a good thing.
And maybe a few years from now, I'll be incredibly grateful that I took the leap and signed up for my first triathlon. Or maybe I'll do a few and decide it's not for me.
Either way, I don't want fear to be the reason I don't give it a try. Here's to the next adventure!