IFBC- Sacramento Celebrates Bloggers & Food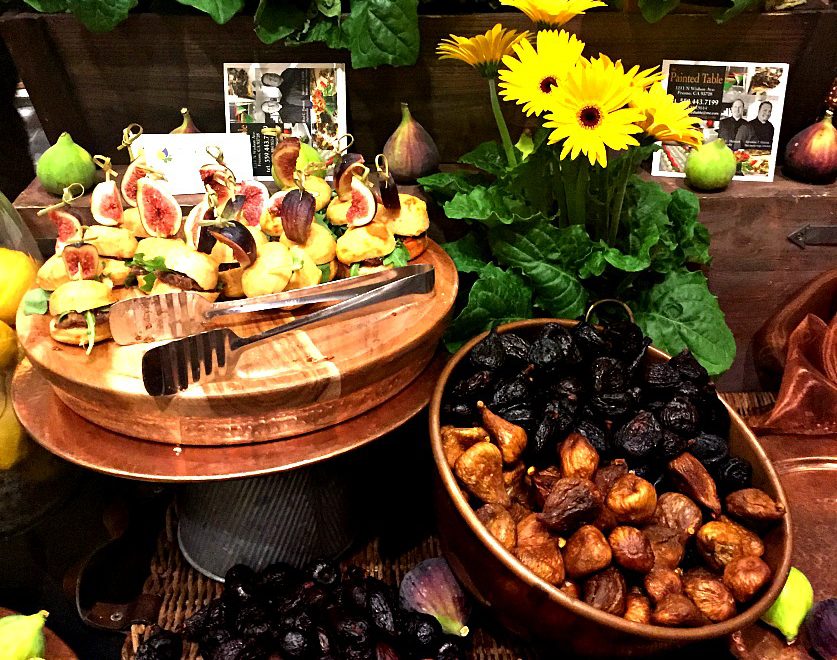 I went to my first bloggers conference and it was amazing!
The International Food Blogger Conference (also known as IFBC) was this past weekend in Sacramento, California. I'm new to blogging, so when I signed up for IFBC a few months ago I wasn't sure what to expect. I'm so thankful I went!
I learned so much, but first (as always) the food.
In a word, it was AMAZING.
The conference began Thursday evening with a welcome reception. I picked up my name badge and mixed and mingled with a few conference attendees while we enjoyed cheese from the Marin French Cheese Company.
After working a half day, I headed back to the conference on Friday afternoon. Presentations ranged from the keynote who focused on food writers that inspire, to a panel discussion with inspiring bloggers who are making a difference in the nonprofit world.
And then we ate, and ate. And I was seriously so happy.
I did a post a few days ago about eating in moderation. This was my goal and game plan heading into IFBC. Not easy, considering it's three days centered around food, but I felt I was up to the challenge.
And honestly I did pretty well. I only over did it one time at Friday evening's "Taste of Sacramento Culinary Fair, Expo and Gift Suite".
And I also have to say it was totally worth it and I regret nothing.
The Taste of Sacramento featured about 30 vendors and each one had amazing food. I tasted walnut tacos at the California Walnut Board booth, which were outstanding and healthy- they swapped ground beef for walnuts. I also had these heavenly fig sandwiches that looked like little burgers, but they were figs. So good, I went back for seconds.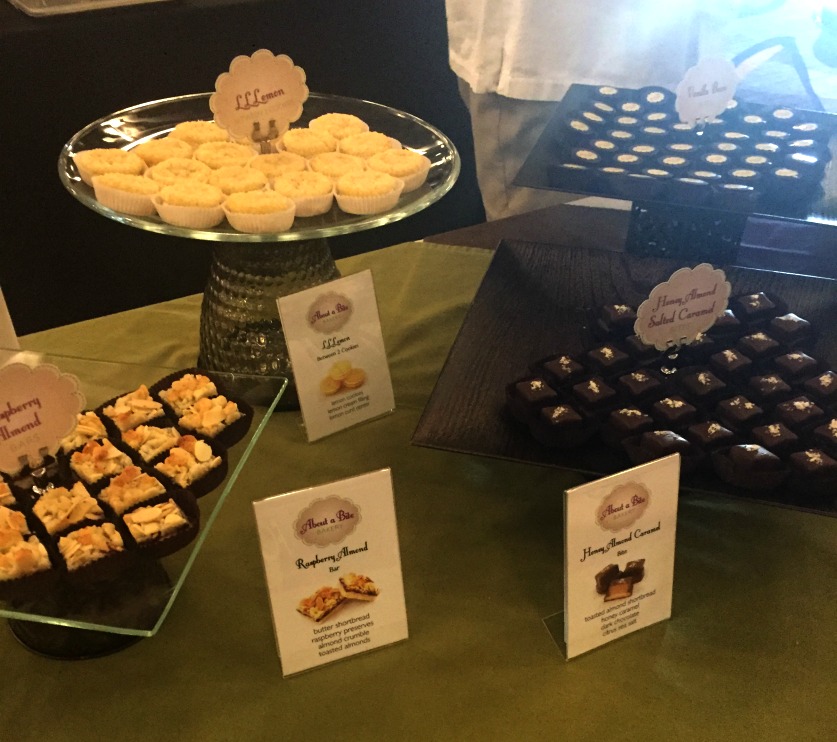 Of course I couldn't pass up dessert. I live in Sacramento, so I'm blessed to have tasted About A Bite Bakery's desserts before and I was thrilled to see them at the tastings on Friday. The owner, Jennifer Kaye, is so nice and seriously her desserts are amazing. Her desserts are mini, so if you're eating healthier they are the perfect size.
If you're in the Sacramento area, stop by her shop at 1200 K Street, Suite #9. If you're not from Sacramento, no worries. You can order online. My favorites are the Between Two Cookies LLLemon and the Original Salted Caramel Bite. It's all just crazy good.
The Saturday highlights included two outstanding sessions. One was a dim sum and tea seminar. The Confucius Institute at UC Davis walked us through some amazing fine teas and we sampled four different kinds of dim sum. It was the prefect introduction to dim sum, considering I am total newbie.
I also went to the travel blogger seminar. This hour seminar could have easily gone another hour. The panelists were full of tips and real life examples. They made it clear each job is real work, but even it if is – who doesn't want to experience new cultures and see beautiful places on a job???
After a day of learning we were treated to an amazing dinner.
The Sacramento Convention & Visitors Bureau were our hosts and they closed off a city street right by the conference hotel so we could eat outside. The weather was perfect, and everyone sat down to a beautiful dinner right next to the Hyatt Regency Sacramento.
In my last job, I was an event planner in Sacramento and I can honestly say the Hyatt has amazing food, and they didn't disappoint for IFBC attendees.
Sunday was a half day and much lighter on food, but I did have Nature's Path Qi'a Bars both mornings, and they definitely filled me up. Each morning before the conference I went on a 7.5 mile run and so I was definitely hungry by 10 am at the conference. The bars were the perfect way to get over the hunger hump. My favorite was the Dark Chocolate Cranberry Almond.
The seminars the last day were exceptional and really informative. The first one was a panel discussion on how to land professional jobs with brands. The other was on millennials and healthy eating, put on by the International Food Information Council Foundation.  Both sessions were full of great information.
Beyond the food, information, and meeting other bloggers, the inspiration and confidence that this conference instilled in this new blogger was priceless. I feel full of excitement and am bursting with new ideas. I think seasoned bloggers walked away feeling the same.
I am also thrilled because IFBC announced they are coming back to Sacramento for the 2017 conference!
I highly encourage anyone interested to take the blogging plunge and sign up. Registration through August 31 is only $95. Between all the food you get to taste, alcohol if you're a drinker, and the awesome gifts from sponsors (I came home with three huge bags of stuff!), the price is a complete deal.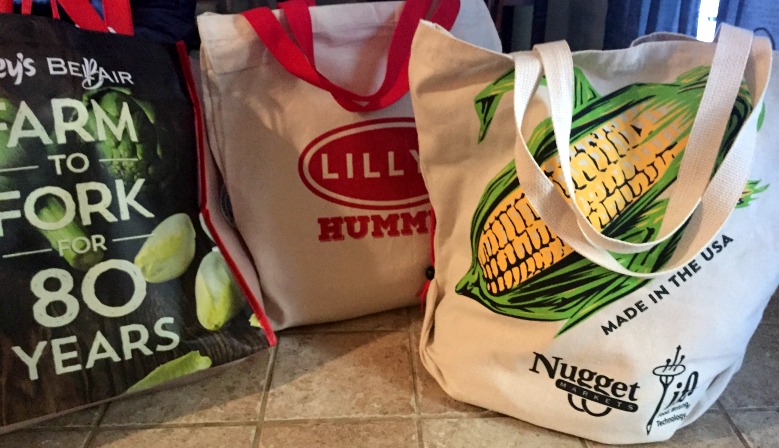 Another bonus, this year it will be from September 29 – October 1, so the Sacramento Summer won't be as big of an issue.
Cheers to IFBC on an outstanding conference and I can't wait for what 2017 will bring!