Dine Downtown Sacramento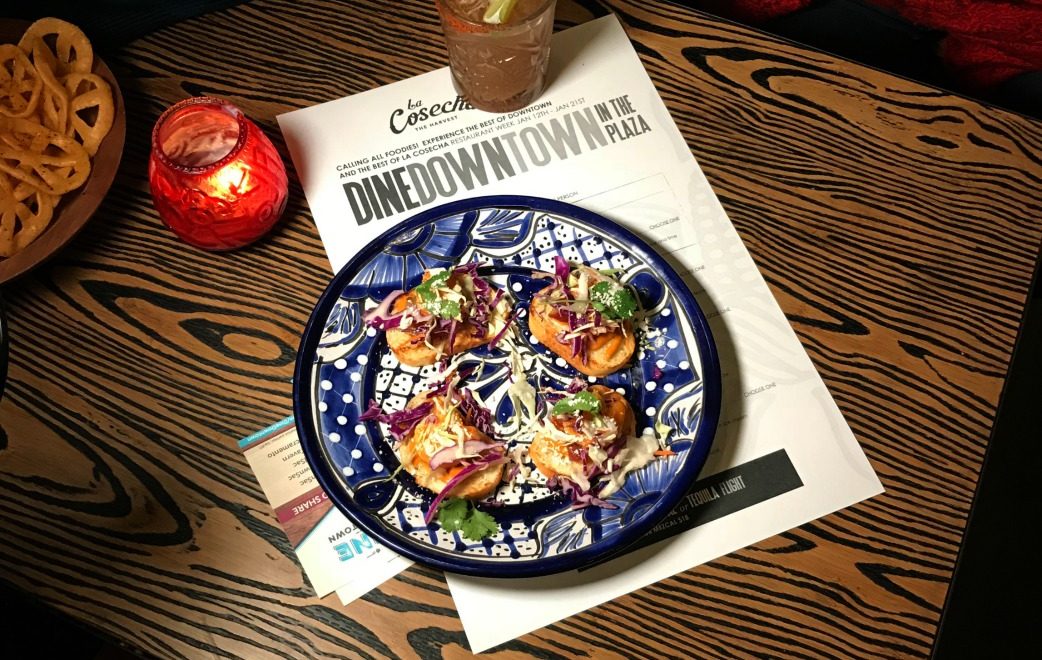 The three words "Dine Downtown Sacramento" instantly makes me happy.
This annual event is hosted by the Downtown Sacramento Partnership and spans across ten days. During this time, more than 30 restaurants in the downtown/midtown Sacramento area offer amazing 3-course meals for just $35 a person.
Now that is hard to beat.
This year's Dine Downtown Sacramento runs from Friday, January 12th to Sunday, January 21st.
Here's a listing of all the participating restaurants along with their menus. I'd start making your reservations now. Many of these places start to book up early!
A few nights ago, I had a blast being part of the Dine Downtown Preview Night experience. Basically I got to eat and chat with many of the amazing food Instagramers and bloggers in the Sacramento region.
Over the course of the evening, we hit up three restaurants participating in Dine Downtown Sacramento.
Our group started in Old Sacramento at Ten 22. I love this restaurant and I've been here many times for brunch and dinner. If you haven't checked it out, add this place to your Dine Downtown list. It's owned and operated by the same folks that run The Firehouse in Old Sacramento, so you know it's good.
Their Dine Downtown menu includes a lot of great choices.
I sampled Brussels sprout bruschetta (how creative is that??) and the molten chocolate cake. Both were amazing! And I've already planned my entrée when I head over there for dinner next week- the seared white seabass.
Then we boarded an RT bus (I can't remember the last time I was on an RT bus, but it was so nice!!!) and headed over to La Cosecha. This restaurant, located in Cesar Chavez Plaza, took over the space that was occupied by Cafe Soleil, as many long time Sacramento residents will remember.
And although this was my first time there, I will definitely be back!
La Cosecha is run by Ernesto Delgado who also operates Mayahuel. And as is the case with his other restaurant, this place features amazing authentic Mexican food.
Another bonus for checking out La Cosecha during Dine Downtown- you will get a 5-course meal instead of three. The menu includes two starter dishes to share for your table and 3-courses per person. Come hungry!
Our final stop during the Dine Downtown preview was Iron Horse. Now I've documented my love for this amazing midtown restaurant before. In fact, in the Girls on the Grid annual brunch review, I ranked it as my favorite place for weekend brunch. But I equally love this place for dinner any night of the week.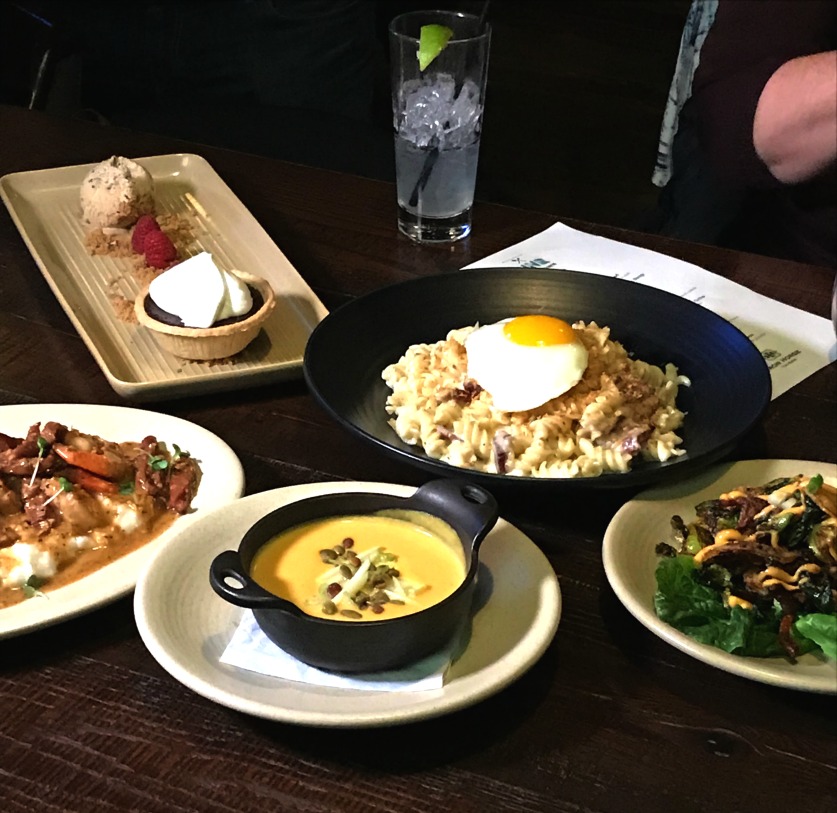 Iron Horse's menu does not disappoint for Dine Downtown.
The fried Brussels sprout salad (yes, I am a little obsessed with Brussels sprouts) is amazing. And for the entrée, I can't get over how good the New Orleans Style Shrimp and Grits are- like heaven in every bite!
Sacramento is blessed to have so many amazing restaurants. We are also blessed to have so many people who are passionate about food.
Follow the hashtag #DineDowntownSac to see all the amazing food choices you'll have over the next ten days. And when you are out, make sure to share your pics using the hashtag.
Happy eating, friends!!